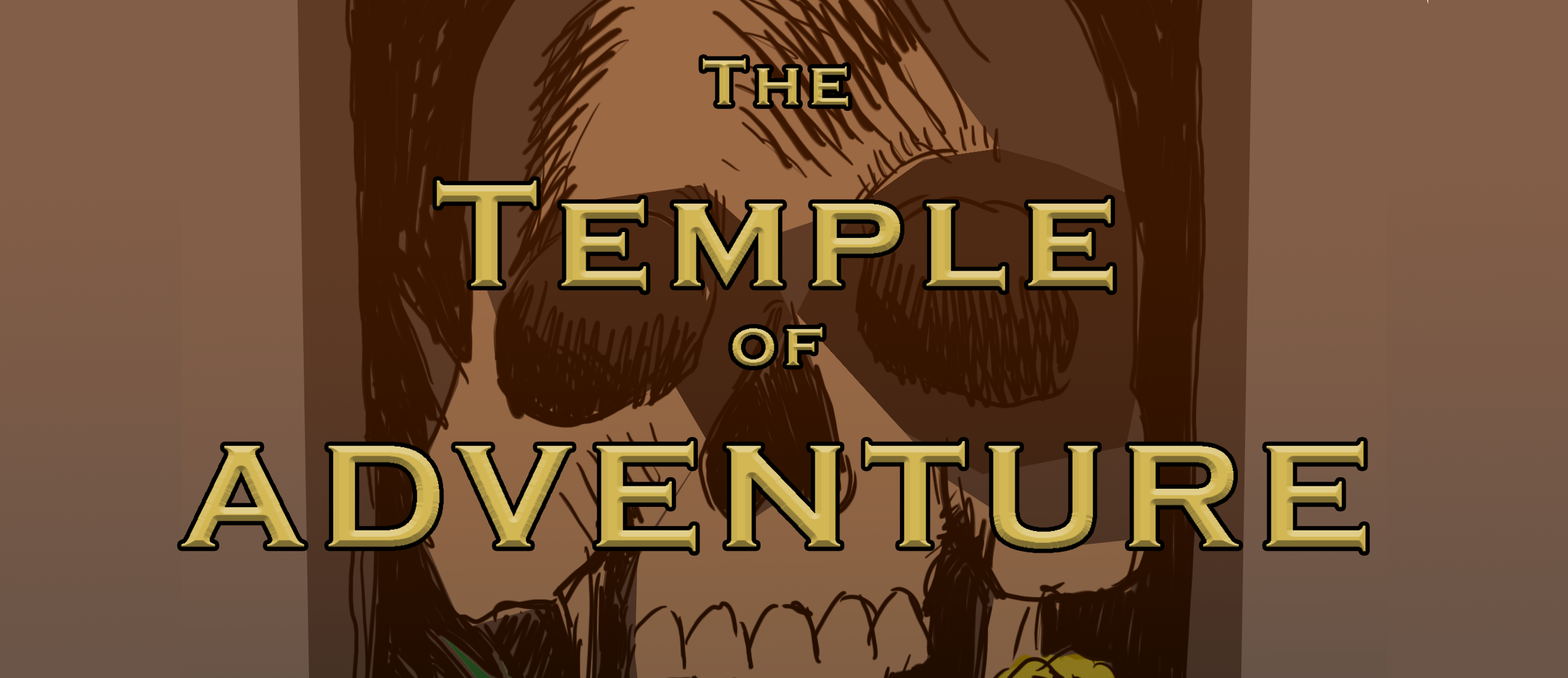 The Temple of ADVENTURE
A downloadable ADVENTURE for Windows
"The stone slab door slowly closes behind you. The sound of stone grating on stone can be heard until the door finally slams shut with a loud THUD. Afterwards there is dead silence. You take this opportunity to look around the great temple hall reaching out in front of you. A cavernous room with huge pillars that reached into the darkness above, detailed carvings etched on all sides. You stand at the top of a set of stairs leading down the labyrinth that makes up the lower levels of the hall. A beam of light catches your eye far on the other side. You reach for your binoculars to take a closer look and as you focus on the light you catch your breath. There it is. What I've been searching for. The Tigress Emerald. It won't be easy to get to. You have the maze to contend with plus if the legends are true there will be chambers filled with puzzles, each one trickier than the last. But it will all be worth it ... for her. Mabel's medical bills were piling up. When that mysterious Baron offered to pay the cost of her surgery it was impossible to say no. She wouldn't have wanted me to come. She would have begged me to stay with her. But if I have a chance to save her...
A sound from he maze below brings you back to reality. You raise your binoculars once more to see if you can identify where the sound came from. You see shadows. Moving shadows. Someone or something else is in that maze.
It's too late to turn back now. "
The Temple of ADVENTURE is a first person exploration game set in an ancient mysterious Temple. If you're a fan of Indiana Jones, Tomb Raider or Uncharted and love first person exploration games filled with action, adventure and mystery then this is the game for you.
Find the Tigress Emerald
Uncover the ancient secrets of the Temple
Solve the Temples countless mysteries
A game made for '#AdvJam2017' in Unreal Engine 4.
Game Design by Stuart Lilford
3D Art by Tom Clayton and James Bennett-Hill
Additional Art and Design Support by Ben Sutcliffe
Download
Click download now to get access to the following files:
Temple_of_ADVENTURE_Win-32.zip
410 MB
Temple_of_ADVENTURE_win64.zip
430 MB